TrafficPatternsXD
TrafficPatternsXD™ Stamped Asphalt Surfacing System

Built Tough for High-Traffic Crosswalks
TrafficPatternsXD™ is an extremely durable preformed thermoplastic material that incorporates a unique aggregate-reinforced formula with unprecedented wear resistance. Supplied at 180 mil thickness, the 2' x 2' sheets of material are easily positioned, heated, and then stamped into the asphalt using StreetHeat® asphalt reheating technology.
TrafficPatternsXD™ helps to:
• Improve traffic safety especially at intersections and multi-use paths
• Enhance visibility for motorists, cyclists and pedestrians
• Promote and/or revitalize community image and pride
• Channel pedestrians across busy commercial parking areas
Decorative Pavement Marking (DPM) has been a Certified Applicator since TrafficPatternsXD introduction in 2008. We have been involved in the layout and installation of all TrafficePatternsXD projects within the State of Minnesota. DPM can help you choose the right application for your specific project.
Features
TrafficPatterns®XD Features
Benefits:
TrafficPatterns® XD, offers fast and efficient installation, skid and slip resistance, and minimal maintenance compared to stamped concrete and pavers, which can result in maintenance headaches, pedestrian hazards, slow installation, and lengthy traffic disruptions.
Performance-based features:

Heat and pre-stamp asphalt with 3/8" wire grid.
Sheets of material are positioned on the pre-stamped asphalt.
Material is heated until molten.
Sand is disbursed liberally across material surface to embed anti-skin elements while material sets.
Post stamp cooling material with ¼" wire grid.
The finished product is a brick-like, high performance crosswalk, built to last and look great; an economic investment in safety.

High Skid/Slip Resistant: The dispersement of sand while the material is hot allows the anti-skid properties to embed properly into the material as it sets.
Enhanced Durability:
• Designed for high-traffic crosswalks and traffic calming surfaces
• Stands up to extreme use and wear
Accessibility: Although the material is stamped to create the look of bricks, it does not leave a bumpy, rigid feel as with pavers. Rather, the result is a pedestrian and wheelchair-friendly surface.
Maintenance:
• Eliminates the maintenance and safety concerns of loose pavers
• Repairs can be made with minimal traffic disruption

Colors and Patterns
TrafficPatterns®XD Standard Colors and Patterns

Offset Brick

6 Inch Tile

Diagonal Herringbone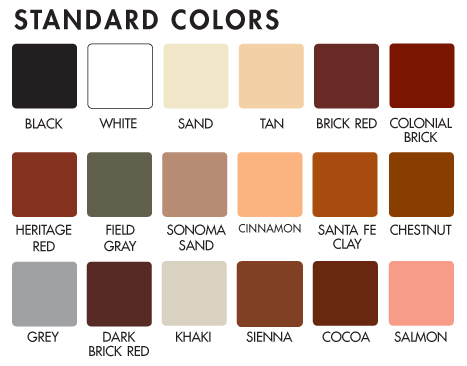 MSDS
Documents